Nowadays it is a common situation that everyone wants to travel to different countries. They have the dream to see the whole world or mainly their own country. But everyone could not afford it. Traveling through a country can give you a lot of experience about what things to carry with yourself and many more. There are best traveling tips provided to you that will really help you while going to different places in our country.
KEEP PATIENCE
When planning for the trip it is necessary to make a good plan. If your plan gets delay due to some problem, don't be upset. It is necessary to keep patience when traveling!
MAKE A LIST
When your trip gets decided, make a list of items before a week which are essential for you to carry. As soon as when you come with the idea of what to carry with you, write it down. So that you will not forget.
LEARN COMMON WORDS OF THE LOCAL LANGUAGE
It is essential to learn the common words of the local language. "Please," "Thank you," and "I'm sorry" are the words to learn. These words will really help you when you are in a different place. These are the words which will help you to convey your message to people.
KEEP PHOTOCOPIES OF IMPORTANT DOCUMENTS
It is essential for you to keep photocopies of important documents that you need while traveling. Soon the demand of anyone, you can show your photocopied documents.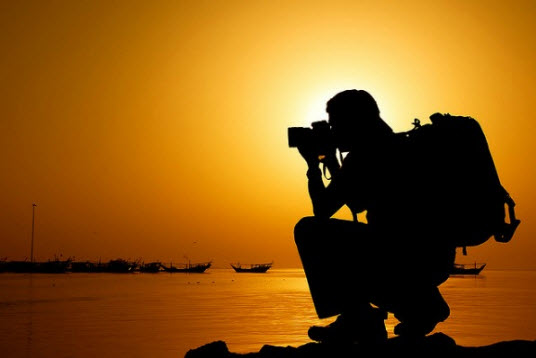 PLANNING FOR YOUR OUTFITS
While going on a trip it is necessary to pre-plan your outfits. Take out suitable outfits from your wardrobe that you have to carry with you. Keep in mind that they look stylish and different from each other. Along with this, you have to pre-plan about what dress you have to wear on which day. Click your beautiful photos in front of the amazing destinations.
THINGS TO CARRY WITH YOU
A few important items should always go with you when you are outside the country.
Swimsuit
Extra Camera Battery
Body Lotion according to your skin tone
Sunscreen
Travel with First Aid Kit
Electronic items
ENQUIRE ABOUT THE PRICE OF PUBLIC TRANSPORTATION
It is very important to inquire about the prices before you opt for public transportation. So that no one can cheat you through being paid extra money to them. Hence, it is also necessary to be aware of the exact prices of public transportation. As well as you can book a car rental service to complete your trip hassle-free.
STAY HYDRATED WHILE TRAVELLING THROUGH AIRWAYS
It is essential to be hydrated while traveling through airways. As it will not create any medical related problems.
SAVE YOUR ROOM NUMBER & HOTEL ADDRESS IN YOUR PHONE
While traveling through different places it is necessary to save your hotel room number and address in your phone. So, that further, it will not create problem in any kind of emergency.
ASK THE LOCAL PEOPLE
It is obvious to ask the locals when you visit a place where you have never gone. We mostly ask the locals about the best restaurants, awesome spots, the best coffee shops, shopping malls, etc.
BE CAREFUL OF FREE PUBLIC WIFI
Always avoid logging in into bank accounts or entering any passwords while you are using free public WIFI at a place like an airport.
INFORM YOUR BANK AND CREDIT CARD COMPANY OF YOUR TRAVEL PLANS
It is necessary to inform your bank and credit card company of your tour. So that your credit card company or bank can't put a hold on your card while you are out of the country
BOOK EARLY TO GET CHEAPER FLIGHTS
Flights are needed all the time when planning a trip. You must do your booking earlier to achieve the better price of your flight.
There are hundreds of sites for having the best fare and includes both regular and budget airlines. The schedule shows the cheapest days to fly in your suitable month of travel!
TAKE APART YOUR PERSONAL ITEMS
When traveling together in a group, we generally mix up our personal items into another's bag they carry. Avoid mixing up of the clothes and personal items, so that you will not get jumbled and confused.
DIVIDE YOUR SOURCES OF MONEY
You must adopt the strategy to avoid keeping all of your cash and cards in one spot. If you carry these at one place there is a chance to lose all of them instead of one. You should keep some cash and a backup credit/bank card in a separate bag.